This job listing has expired and may no longer be relevant!
Job Description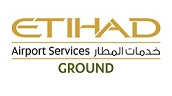 Synopsis
Receive and process customer requests, enquiries and address complaints by providing excellent customer service, to increase customer satisfaction and ensure smooth running of operations at the airport.
Accountabilities
SPECIFIC RESPONSIBILITIES
Perform a wide range of airport services (e.g. guest / baggage handling, check in and boarding operations, tickets and boarding passes screening) to ensure high quality services are delivered to all guests in compliance with safety, quality and operational objectives
Collaborate with handling agents by supporting in executing handling operations to ensure timely and high quality delivery of services to guests
Support customers with connecting flights to ensure complete and timely information are provided
Liaise with Cabin crew to ensure boarding operations are executed on time and according to safety procedures
Execute initial security screens to ensure access to airport is properly monitored
Receive, process, and respond to daily enquiries on a wide range of services by providing timely and high quality support to internal / external customers to meet their requirement
Receive and analyse complaints to ensure they are solved or addressed in the most effective manner
Support customers on a wide range of generic services following established policies and procedure to ensure customer needs are met in the most effective manner
Coordinate and escalate complex or specialized enquiries to responsible teams to ensure ad hoc support is provided
Work closely with supervisors to improve the execution of assigned activities
Track major customer complaints and report key issues to supervising colleagues
Interact with internal teams to ensure consistent and reliable customer service
Provide customers with dedicated support according to policies and procedures to ensure compliance to regulations and risks mitigation
Identify and highlight potential areas of improvement to support continuous improvement of service and/or operations
Proactively perform a wide range of assigned and emerging activities to ensure compliance with the established standards and procedures and high level of customer service
Education & Experience
EDUCATION and EXPERIENCE
Minimum high school certification
1 year experience in a similar role required.
Apply at https://career22.sapsf.com/careers
How to Apply
Apply at https://career22.sapsf.com/careers
Job Categories: Aviation. Job Types: Full-Time. Job Tags: Etihad Airways.
438 total views, 1 today
Apply for this Job